A handkerchief is an accessory that sets some men apart from others.
If you aren't struggling with a cold or hayfever, you may not need a handkerchief most days. But on that day that you do pull out your trusty hanky to tend to a wounded child. Or improvise a temporary fix on a car or plumbing that will hold until you make it to the next gas station.
That's when you realize – every man should carry a handkerchief.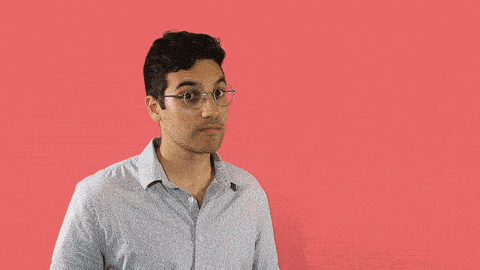 There aren't many things that you can't do with a piece of material. With enough knowledge of how to fold it, you can be a 21st-century MacGuyver (ask a boomer) that will inspire those around you. Perhaps even leave your crush weak at the knees for your ingenuity — unless of course it's your crushes weak knee that you're looking to remedy with a splint or bandage of some description.
Or maybe you're a stylish fella, rocking a dapper, white pocket square to elevate your look.
Before we get to our selection of the best men's handkerchiefs around, let's cover a few frequently asked questions.
Rapid-fire Handkerchief Questions
What is the typical size of a men's handkerchief?
The typical men's hanky size is 12×12 inches or 30 cm, which is around 33% bigger than the standard female handkerchief. Upwards of 17 inches is also not uncommon for both handkerchiefs and men's pocket squares.
But hey, don't let anyone tell you that size matters. If it does the job, that's what counts!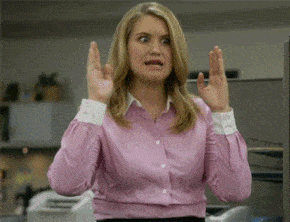 How to wear handkerchiefs
Wear handkerchiefs however you want!
Bandanna, back pocket, around the neck – you do you.
And if you're looking to add a stylish accessory, a pocket square always looks hella-charming.
Be sure to check out our guide to pocket squares.
What is the best fabric for handkerchiefs
There are many fabric options and ultimately personal taste will play a big factor.
Cotton is probably the most common hanky fabric – it is absorbent, light and durable. But the softness depends on the quality of the cotton used.
Silk is soft as, well, silk. It's also very light and more absorbent than you'd think.
Fine linen is also a great choice – it will soften up with every wash and should stand the test of time.
Five Of The Best Men's Handkerchiefs
For the Casual Man
These classic, colorful hankies from Zenssia are perfect for any guy who wants a handkerchief that is functional more than it is fashionable. Don't get me wrong, these colorful plaid hankies look great, but they're not going to serve as pocket square's for a night out on the town.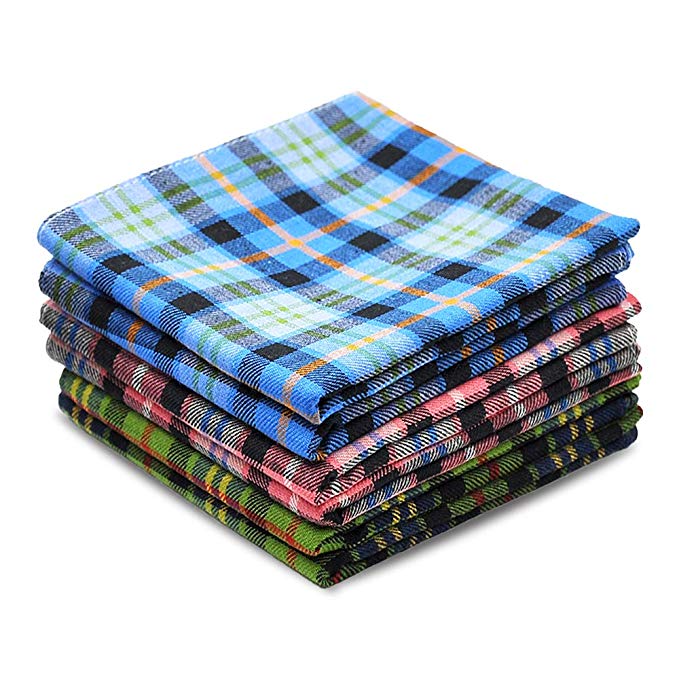 The cotton is ultra-soft and the thread count of these handkerchiefs offers enough thickness for the manliest nose blowing.
Perfect for the outdoors, these hankies are great travel companions.
The only downside – assuming you like the style – is that they are quite stiff when new. But keep using and washing them and eventually they start to soften up.
For the Healthy Man
If germ spread from handkerchiefs puts you off, the HankyBook is the next step of the handkerchief that you've been waiting for.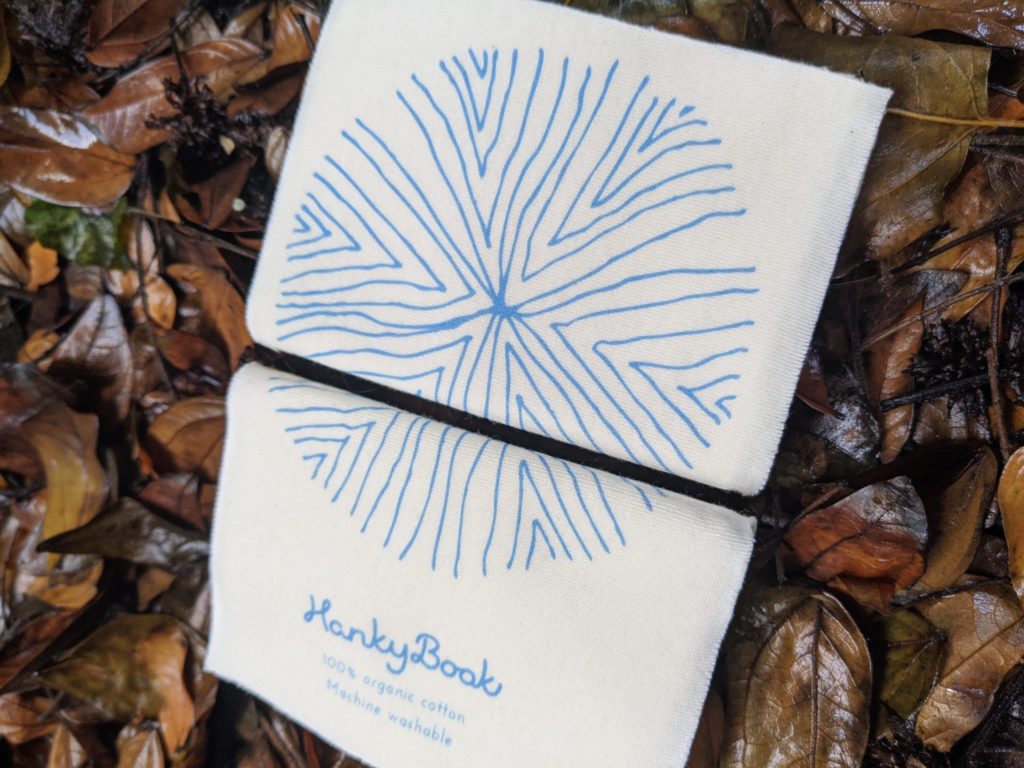 HankyBooks are made from ultra-soft cotton, shaped into pages with outer "covers" designed to keep the germs locked inside.
Simply blow or sneeze and then turn the page. The germs are unable to spread so you won't infect loved ones – or yourself again.
HankyBooks are also a great companion for wiping away sweat, mopping up spills, and even filling in as a makeshift coaster for your cool brew. They're also unique, eco-friendly, and great conversation starters.
And just for our readers, order a HankyBook now and enjoy 10% off when using the code:
MEN10 at checkout.
For the Wanted Man
Not your ordinary men's handkerchief – this hanky is for men who live a life of danger. The handkerchief, created by an Icelandic designer, is made from Kevlar to make it literally bulletproof.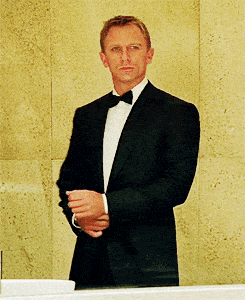 Simply place it in your breast pocket, covering your heart, and I guess hope that the bad guy doesn't go for a head shot?
Hmmm – maybe it can be used as a bandanna as well…
I can't say how effective the hanky is at actually doing normal tasks – or for that matter whether it can really stop a bullet – but if you're constantly looking over your shoulder, this could be the pocket square for you.
For the Outdoors Man
Speaking of Kevlar, here is another manly handkerchief that incorporates the super material. Only this time it's not for stopping bullets, rather it's the ultimate campsite rag. The main claim to fame seems to be that the material doesn't catch fire and is incredibly durable and resistant to heat.
So if you need help picking up hot coals, flaming sticks, simmering pots – the Camp Rag Handkerchief is just for you.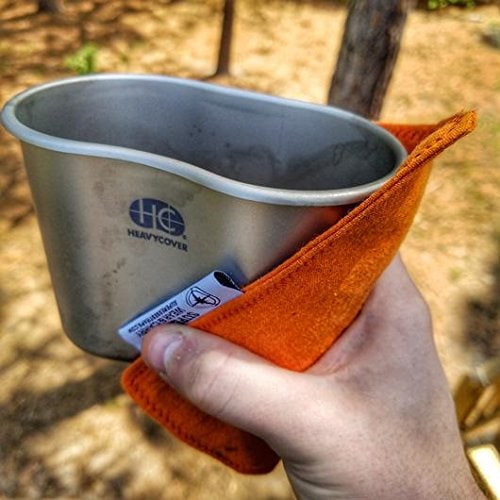 The Camp Rag also claims to help filter water to purify it (fair enough), helps protect from knife attacks (uhhh), prevent credit card skimming (didn't know that was a big camping problem), and protect against EMPs (we're backing away slowly).
Forget the silly claims and focus on the flexible functionality on offer and this robust hanky could be the ideal choice for you.
For the Gentleman
Finally, every man should have a couple of classic white handkerchiefs in the drawer. This pure white hanky set from Ricosky is not going to raise any eyebrows or stop any bullets. But if you looking for handkerchiefs that are solid and simple, these may be the right choice for you.
Just note, the size is 16″ x 16″ however there may be some shrinking after washing. And they do wrinkle easily, so ironing is essential.
Wrapping It Up
Handkerchiefs are coming back in fashion, particularly for men. These days there are so many choices online – from the wild and wonderful to the classic and classy.
You never know what life is going to throw at you, so make sure you have handkerchiefs on hand to tackle any sweat, spills, and sneezes that may come your way.