Everyone loves receiving a wedding invite, and not just because it's something stylish to display on the mantlepiece.
They're a way of expressing to your loved ones that you want them to share in celebrating your future together.
Beautiful, right?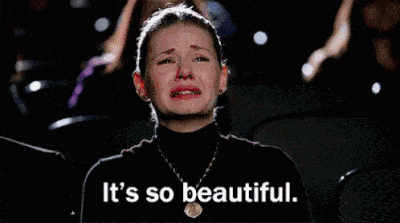 And, yet, ironically, many wedding invitations are actually quite harmful to our future.
How so, you ask?
Well, wedding invites are usually printed on several sheets of fancy paper, not to mention the save-the-dates, response cards, and the envelopes they all go in. All things considered; your invites could be using up a sizeable chunk of forest.
Now that's a scary thought.

Recycled paper wedding invites = eco-foe
You would be forgiven for thinking that recycled paper might be a sustainable solution to your eco friendly wedding invitation problem.
Unfortunately, recycling paper might not be as environmentally-friendly as you think.
Although much better than the traditional, store-bought type, paper that has been recycled often undergoes several processes and treatments that can harm our incredible planet.
For instance, to remove ink, the paper is bleached using a process that produces a sludge containing solids that include small fibers, ink, and fillers.
This waste, which includes the heavy metals from the inks and other harmful compounds, often ends up in landfills.
While incineration is a slightly better alternative process, it releases dangerous emissions, including dioxins and hydrocarbons, and ash, which also goes to landfills.
The result? Definitely not eco-friendly.
Think outside the envelope
So, what's an eco-conscious bride to do? Well, there are loads of lovely options beyond the use of traditional post.
Here are a few of my favorite ideas.

Send a postcard
Postcards don't need envelopes, thus greatly reducing the amount of paper you end up using.
Plus, they make for lovely keepsakes your guests can treasure for years to come.
Go electronic (to go green)
Websites like Evite, Greenvelope, Punchbowl, and Paperless Post allow you to make beautiful wedding invitations to eliminate the need for paper altogether.
They even have invitation templates for engagement celebrations, rehearsal dinners, bridal showers, and bachelorette and bachelor parties.
Make a website
Take the e-vite idea one step further and create a whole website dedicated to your special day! Sites like The Knot and With Joy host all your wedding info for easy reference. Your guests can even get more involved by asking questions and RSVPing right from the site.
Something old, something reused
If you still love the romance of printed invites but don't want to harm the environment in the process, never fear. Post-consumer paper offers a reliable, eco-friendly alternative to bleached recycled paper.
Post-consumer paper is made from 100% post-consumer waste, produced entirely from paper out of your own recycling bin. This differs from regular recycled paper, as there is a well-established system already in place to recover the (already anticipated and planned for) waste.
By making use of paper that already exists, we also reduce the need for trees to be cut down – something that should please people who think green.
Materials like recovered newspaper or downstream paper also make especially good eco-friendly invites, as they require no extra processing to break it down and reconstitute.
That being said, when bleached and processed, post-consumer paper can be just as bad as recycled. That's why, no matter what kind you get, it's always better to go for off-white, darker, and natural instead of bleached or colored options.
Think unbleached, recycled invites couldn't possibly be chic? Think again! Just look at some of these awesome green examples:
Other ways to minimize the eco-impact of your wedding invitations
Rethink the ink
Rather than having details printed on the post-consumer paper, get a local calligrapher to write out the invites for you.
By eliminating printing, you'll save on energy and reduce the toxic chemicals emitted by the printing process.
Plus, you'll end up with gorgeous, handmade wedding invites with a local flair.
Try soy ink
For bonus points, have your calligrapher use soy or vegetable-based ink. Soy ink only releases around 2-4% of volatile organic compounds into our atmosphere, thus significantly reducing the impact of traditional ink.
Make plantable invites
Plantable wedding invitations are embedded with flower or vegetable seeds, meaning you can literally… well, plant them.
This is a wonderful way to ensure the legacy of your love goes on well beyond your wedding ceremony.
Just imagine receiving flowers on your anniversary grown from your invitation, or being invited to a meal of vegetables harvested because of your thoughtful gesture.
Sharing is caring
In this case about the earth!
Why not go one step further and use your wedding invites to include some helpful tips on how to be an eco-friendly guest?
Here are a few ways to educate and encourage your wedding guests.
NOTE: Not everyone will be as excited as you about playing their part for the environment, so proceed with a light touch and caution.
You'd be a fool not to carpool
Traveling to the wedding, especially for far-flung guests, can result in a lot of precious fuel being wasted.
Why not lower the carbon emissions of your wedding by suggesting guests carpool together. Not only will it save on gas, but it might also even encourage some new friendships.
Taking the 'ship' out of friendship
Suggest your guests cut down on the carbon footprint of shipping gifts by bringing them to your reception instead. Saving the planet and seeing the look of delight on your face as you unwrap your gift?
It's a win-win.
Eco-friendly wedding gifts
In fact, why not encourage your guest to forego the physical gifts altogether? Gifts such as donations in your name and planting trees won't end up unused or in a landfill and help to benefit everyone.
In summary
Confession: I am eco-friendly mad.

It's one of the reasons I make personalized, sustainable wedding handkerchiefs (called HankyBooks) to help couples host eco-friendly weddings.
There are so many fun ways to make your wedding special for you, your loved ones AND the environment. It can start with an eco friendly wedding invitation and become a truly green event from start to finish.
I hope you make use of these tips – be sure to let me know how it goes!
---
Wait, what?!?
Handkerchiefs are the perfect eco-friendly wedding favor?!