Forget about diamonds! A hanky is a woman's best friend. Historically known as a handkercher or kerchief, it helps to wipe those unavoidable wedding tears, blow a persistent runny nose or even save the planet (think landfills).
Every woman can rely on a good handkerchief during times of love and sorrow. Now, that's what friends are for!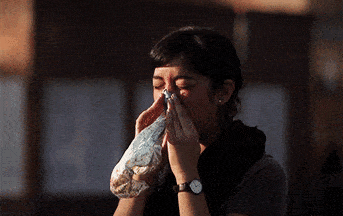 A lady's handkerchief defines who she is, no matter how you look at it. It's no wonder Kathleen Kelly from the film, "You've Got Mail" gets so passionate about hankies when she offers one to Annabel to blow her runny nose.
"A handkerchief is a Kleenex you don't throw away" (thanks Kathleen – you know how I like my hankies).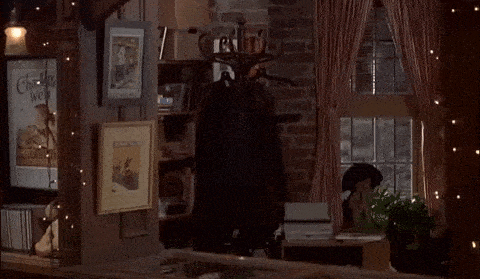 I know hankies and below I've picked out my 6 favorites for your consideration.
You can jump to that list now, or you can continue on to read a bit more about the history and characteristics of handkerchiefs for women.
Where does the ladies hanky come from?
We won't bore you with all the facts, but basically, handkerchiefs come from the Roman Poet Catullus in the first century B.C. and were used to shield or veil the face and mouth to wipe off sweat.
It was a luxury item reserved for the rich and famous, due to linen being extremely expensive at the time. By the first century A.D, however, the middle and lower classes gained more access to handkerchiefs when they were more easily and cheaply imported.
Up until the 18th century, the handkerchief was made in many shapes and sizes including rectangle, square and round.
PS: Don't take my word for it, but Marie Antoinette believes the square hanky works the best. Truly a tastemaker ahead of her time!
Nowadays, hankies are used for many things – from cleaning hands, dabbing away tears and fixing runny makeup. This small piece of fabric comes in very handy to mop up life's spills. It takes up limited space and is super easy to clean and store.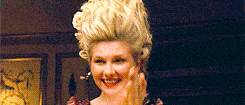 You've got ladies handkerchief questions? We've got answers!
How big should women's hankies be?
A man's hanky is typically 12 x 12 inches square, but typical ladies' hankies vary from 8 x 8 to 10 x 10 inches. But really, if you prefer the extract landscape to catch your sneezes and spills I say there's nothing wrong with grabbing a guy-sized handkerchief.
What's the best fabric for women's handkerchiefs?
There are many different materials and types of handkerchiefs available online – it just depends on your taste and what you'll use it for.
Cotton or linen is your best bet if you're a girl who loves luxurious items. If you like to keep things a bit more personal, get a monogrammed cotton hanky embroidered to make your special day memorable. Is vintage more your thing? Choose silk, lace or a cotton-synthetic blend with a beautiful design or pattern.
Is tissue paper really that bad?
Unfortunately, they kinda are.
Tissue is made from timber pulps and additives which are not easily recyclable. Although tissue has become very popular since the 20th century and dominates modern culture, it's bad for the environment and your beloved washing machine.
If you're curious to learn more, I took a much closer look at the environmental impact of tissues versus handkerchiefs over here.
So, next time you reach for a Kleenex, think zero-waste and sustainability first.
Where to buy ladies' handkerchiefs online? Our top 6 list.
For the sophisticated woman
If you're looking for a beautifully designed vintage hanky, Orange Soda Panda is your one-stop-shop.
This company produces beautiful hankies fit for a queen. The Mario Valentino vintage hanky (18" x 17.5") is my personal favorite as it's in great condition and the perfect accessory for any day out.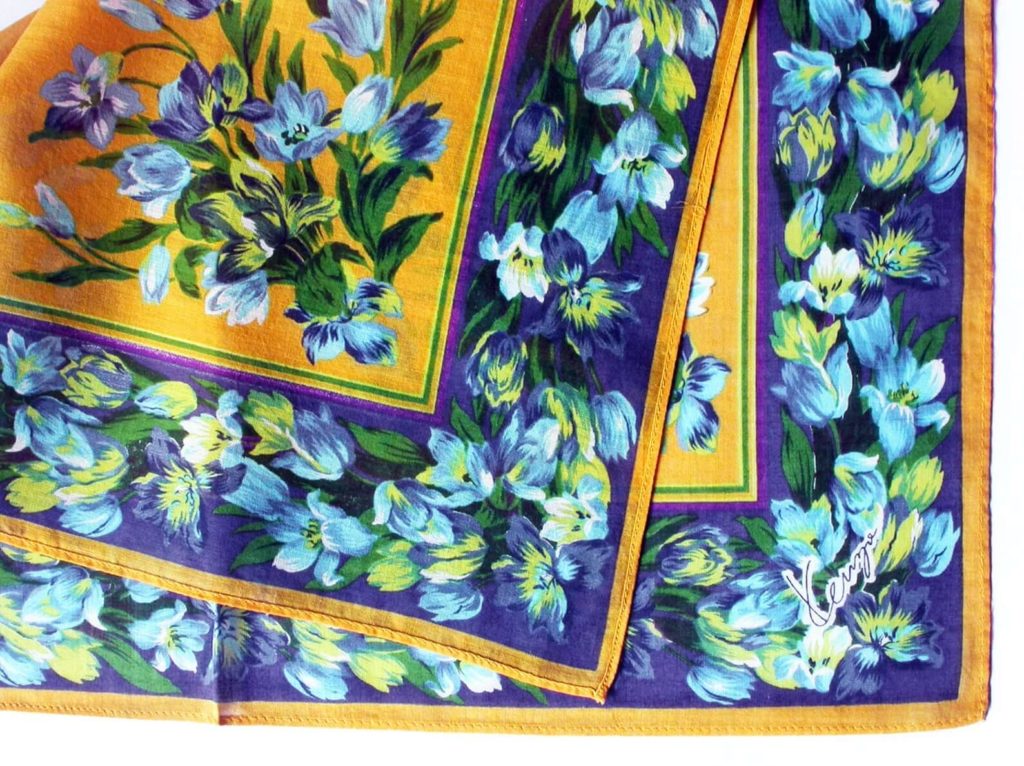 The hankies, made of quality cotton, are super soft and gorgeous. Choose from a variety of styles and patterns and be the star of the show at your next event. Marie Antoinette will approve…
For the eco-friendly lady
If you follow a zero-waste lifestyle, you'll be happy to know that Juniper Seed Merc caters for all your hanky needs.
Their handkerchiefs are organic, unbleached, sustainably grown and made of soft bamboo fabric, blended with 10% cotton. "Buttery decadence" indeed!
They work wonderfully to clean your home and can also be used for napkins, cloths, towels and baby wipes. Say goodbye to tissue and welcome this highly absorbent hanky into your home – your family will love you for it.
For a girl who just wants it all
Want the sustainable benefits but with a hygienic (and super cute) package? I designed the HankyBook (with it's "book" shape containing outer covers sealing germs inside and absorbent soft cotton "pages") to keep germs and ick from spreading.
A successful Kickstarter campaign later and the world was introduced to HankyBooks.
HankyBooks are made here in the US with luxuriously soft, 100% organic cotton material. They also come in a range of cute designs to cater for everyone's taste. 
You've never seen a woman's handkerchief like this before, and it offers even more benefits than a typical hanky. In fact, here are at least 23 distinct uses of the HankyBook.
Pop one in your pocket or bag when you head out and trust me, you'll be glad to have your hanky handy.

For the lady with personal taste
Every girl loves showing off her personality and Simply Sweet Hankies makes this possible with their adorable monogrammed handkerchiefs. Customize your message or initials with gold or silver thread and always keep your hanky by your side.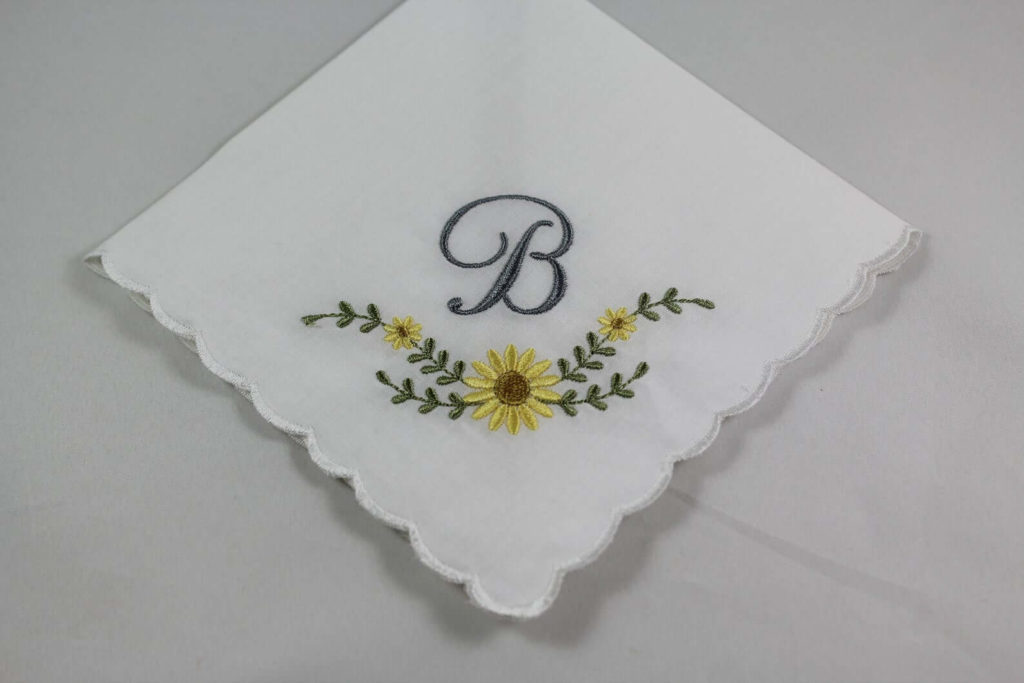 To wash: Fill your sink with hot water and add a tablespoon of laundry detergent. Put your hanky in the water and make sure it absorbs the water for 30 minutes. Rinse it, and voila – as good as new!
For the quirky lady
If you love color, nature or cats, these reusable handkerchiefs with mixed prints from Sea and Sand Home Design are right up your alley!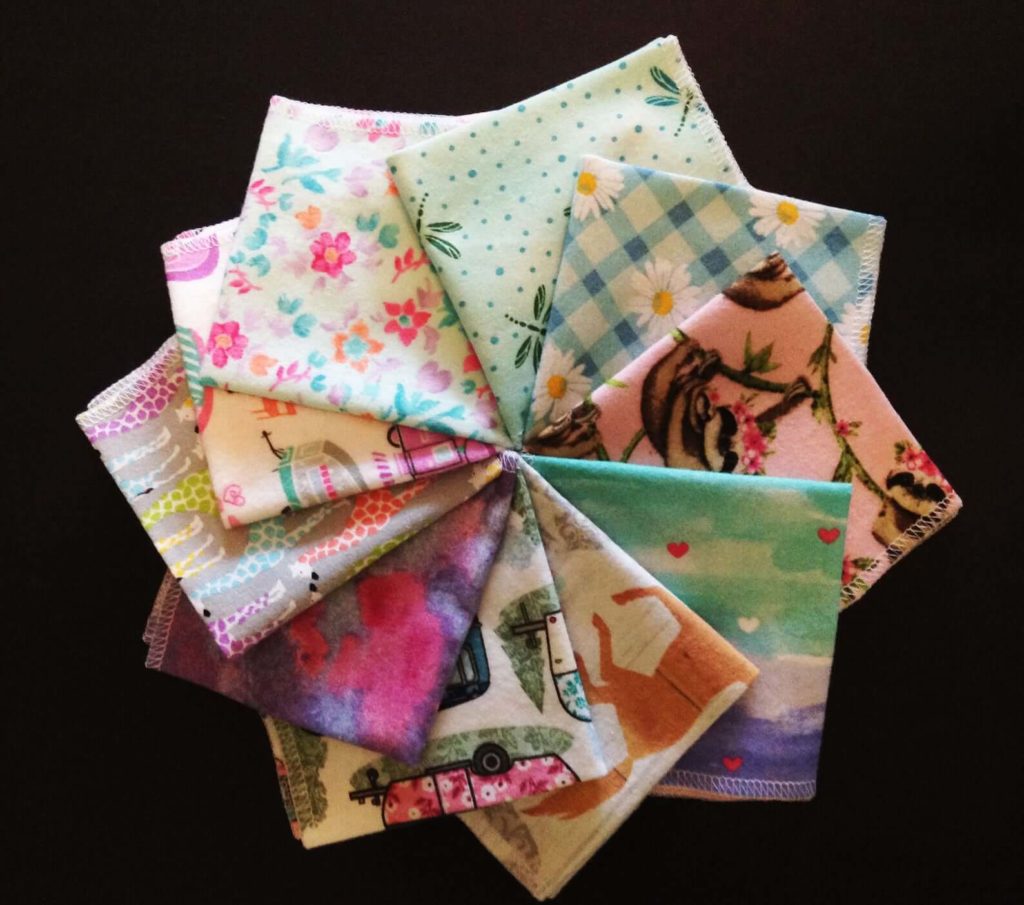 The soft cotton flannels measure approximately 10 x 10 inches and, although great as a gift, I like to keep them for myself. Pop them into your purse and use them over and over again.
For the vintage hunter
Finally, not a hanky – more of a tip.
Wondering where to buy ladies handkerchiefs?
Before I became a HankyBook convert, my favorite method of finding handkerchiefs was to seek out thrift stores – particularly those that specialized in vintage items.
It's a bit more work but you can find some beautiful designs and styles. And when you do, it feels all the more special having made the discovery yourself.

Get out those handkerchiefs, ladies
To some, the handkerchief may seem old-fashioned, but trust me, it's an essential accessory for every purse, pocket or handbag. Whether it's for the allergy season, accidents or makeup on the run, a handkerchief is your best and most trustworthy companion.
Take my word for it, once you switch from single-use tissues to reusable handkerchiefs, you'll never go back.