Have you been wondering what a good tissue paper substitute would be?
The single-use sanitary product may be mainstream, but it's also not particularly great for the environment. Nor is it necessarily more hygienic than a handkerchief.
Handkerchiefs are a great solution. But there's a new kind of handkerchief that improves and modernizes the trusted hanky: it's called a HankyBook!
I created HankyBook to offer the most sustainable, hygienic, and stylish product to tackle sniffles, sneezes, sweat and more!
A true, tissue replacement if I do say so myself.
HankyBook is a stylish and multi-purpose set of handkerchiefs, presented in a uniquely charming book form. The lightweight "book" is the perfect travel companion and tissue paper replacement. Store one in your back pocket, bag, or purse and you're ready to clean up any mess in no time at all. A quick wash and your HankyBook is ready for another day's work.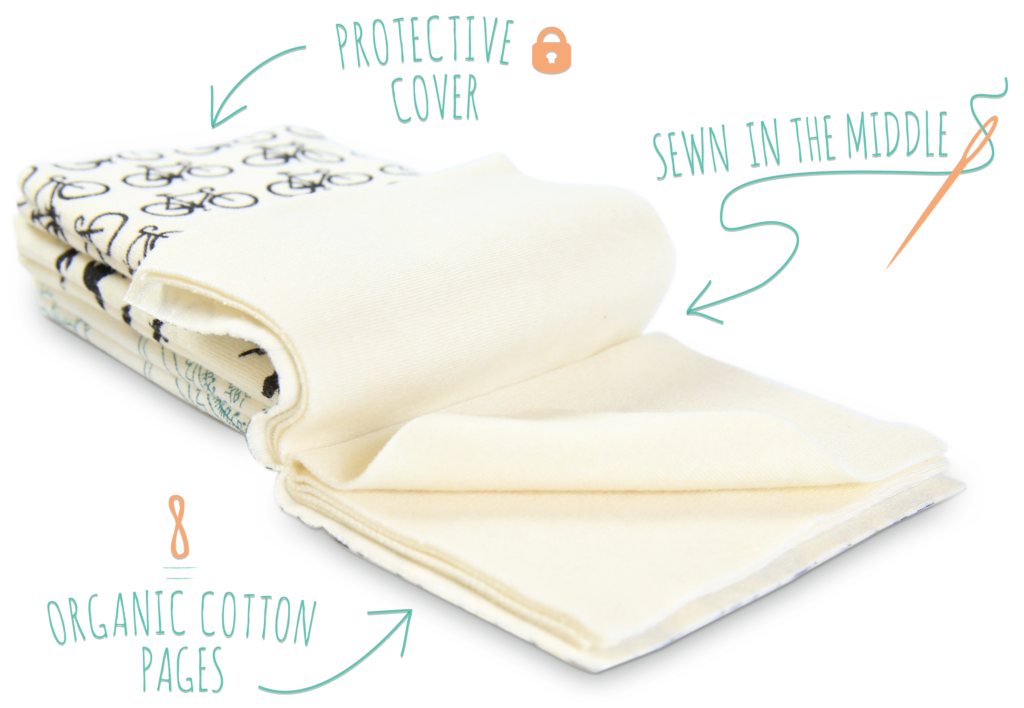 To try a HankyBook is to adopt one. Every day you'll discover new ways for your hanky friend to make your life so much easier (and cleaner!)
Here are a few of the most common uses of the HankyBook.
1. FOR YOGA ENTHUSIASTS
Before you hit the mat, make sure you've got your lightweight HankyBook tucked into the waist of your stretch pants. You could even place it right next to your mat for easy access. A runny nose? Sweaty brow? No problem! HankyBook's absorbent and ultra-soft cotton will wipe away distractions and keep you in a focused state of mind.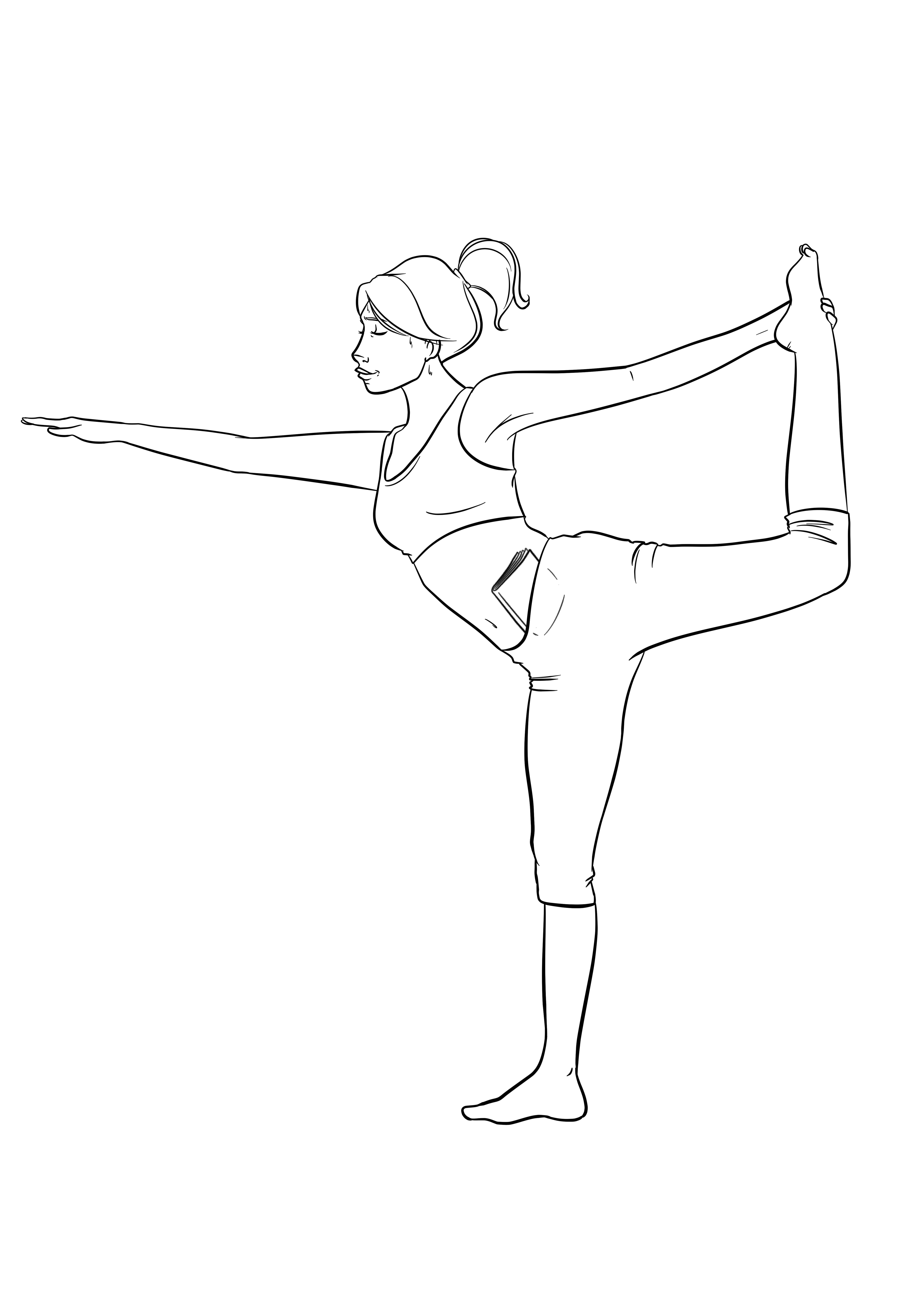 2. FOR NURSING NEEDS
Bringing a precious bundle of cuteness into the world is one of the most rewarding things you'll ever do. But it will also require an incredible amount of work. Babies haven't quite mastered the art of managing their bodily fluids. So welcome to drool-city, spit-up town, and messy eating village. It is a non-stop cleanup job. With HankyBook you don't need to accumulate an army of tissues or always looking for a trashcan. You can make your life easier and save money in the long run.
Why not get up to 6 HankyBooks and then two of these stylish, reusable travel pouches. If you get them in different colors, then you can have one for used HankyBooks and another for clean. No more digging around in your bag, trying to find the least used tissue. Just an organized HankyBook strategy for moms to cope with their disorganization-causing bundles of joy. A HankyBook 3-pack will make the perfect baby shower gift for expecting moms.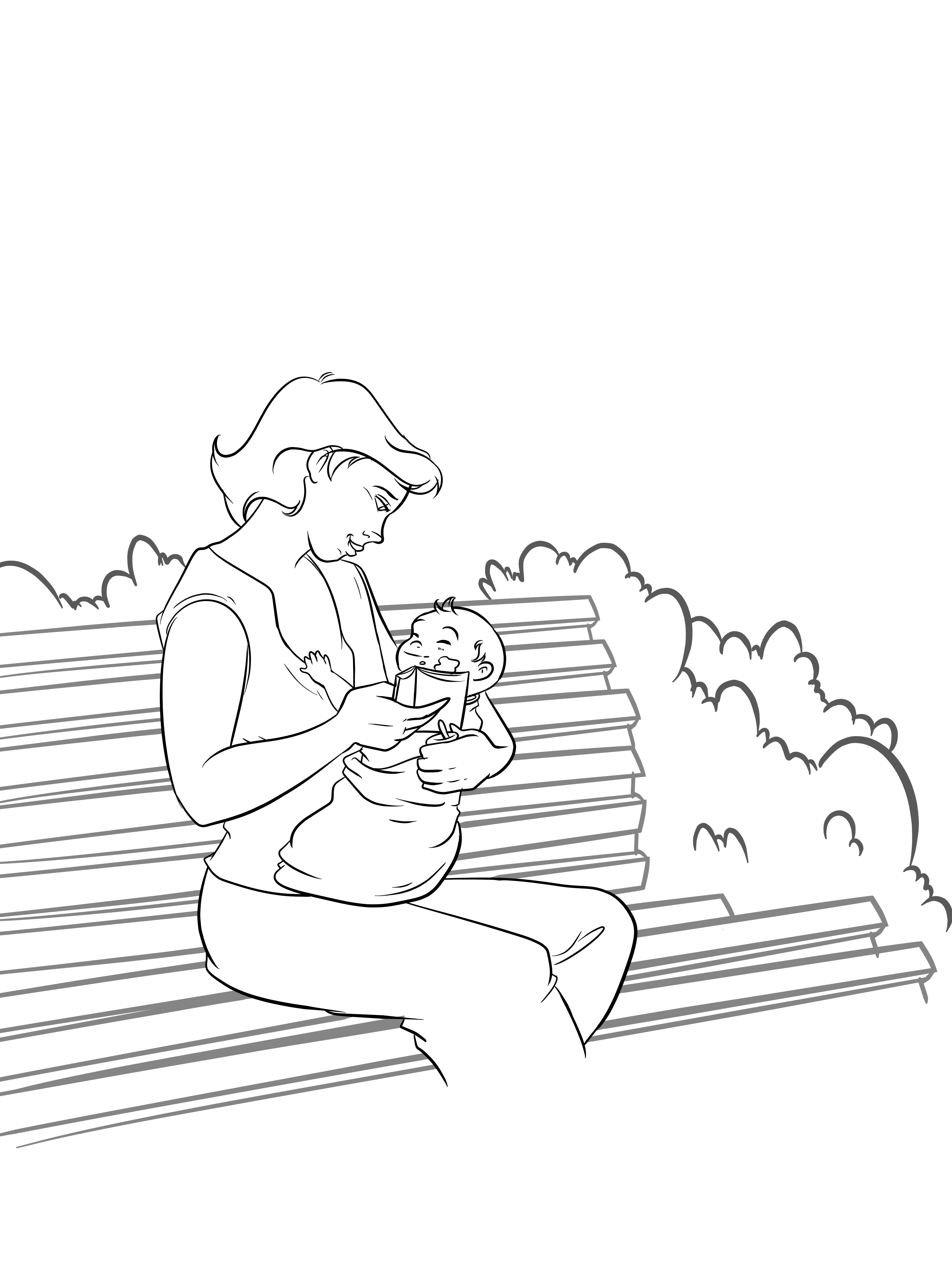 3. FOR COLDS THAT LEAVE YOU RAW
There's nothing worse than a cold that will not go away. It's not just the runny nose; it's the rawness caused by constantly blowing your nose on paper tissues. Tissues that are so easily left around will invariably spread germs to surfaces where the cold virus can remain for hours or even days. Nobody wants to spread their awful cold to loved ones, but that's what often happens. Thanks to the HankyBook's shape, with its protective outer cover, you can now keep the germs away from other surfaces. Not only that but its soft organic cotton is a welcome relief for the raw skin around your nose. Blow with confidence. Blow with comfort. Blow with HankyBook.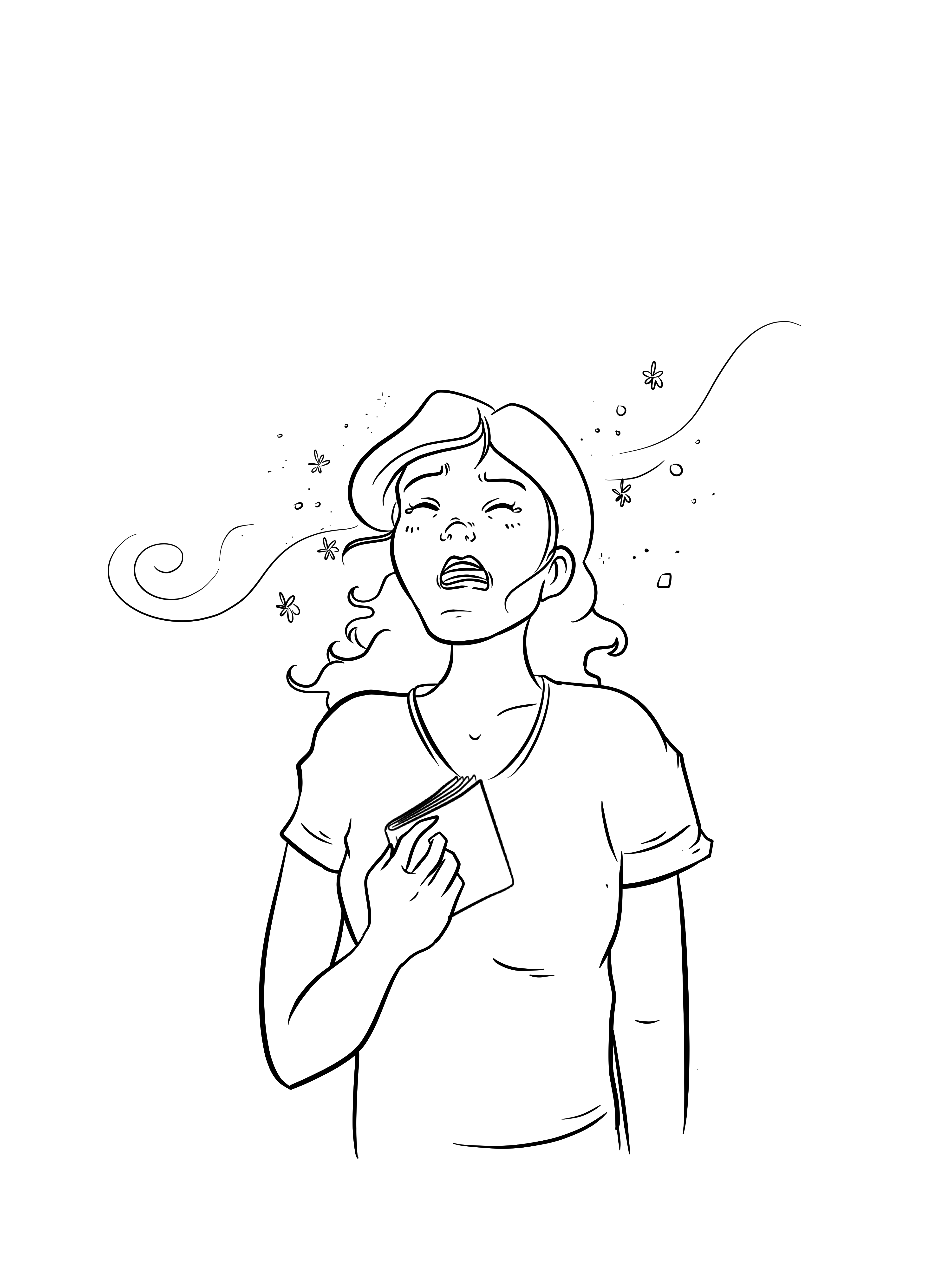 4. FOR WORKOUTS AND SPORTS
You're on the treadmill. Your heart is pounding. Your blood is racing. But your forehead is perspiring, and it's dripping into your eyes. Oh, and now your nose has also started running. Your workout is about to be interrupted.
That is unless you can reach into your waistband or pocket and pull out a HankyBook. A forehead wipe with one hanky, a nose blow with another, and now you're back in full stride. HankyBook's versatility really comes in handy with sportsmen and women of all ages. From wiping away blood after a collision on the courts to drying hands before a deadlift, to even wiping down sweat on gym equipment – HankyBook is what you need.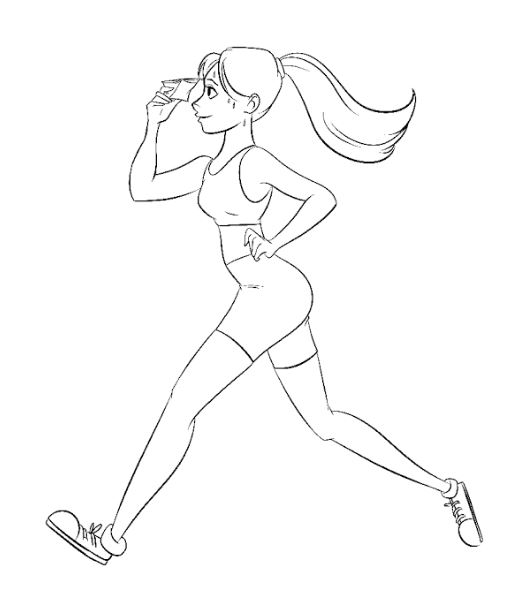 5. FOR A CLEARER VIEW
The best part of getting a new pair of glasses is that for one brief moment they are completely clear. Every day after that is a constant battle to keep your lenses free of dust and finger smudges. Keeping a cleaning cloth handy, specifically for sunglasses or prescription glasses, is less than ideal. You can try. Chances are you will lose it or always forget it behind. That's why HankyBook, being a multi-purpose solution that you won't lose, is the perfect solution. Its soft cotton material is ideal for giving lenses that pristine, first-day look.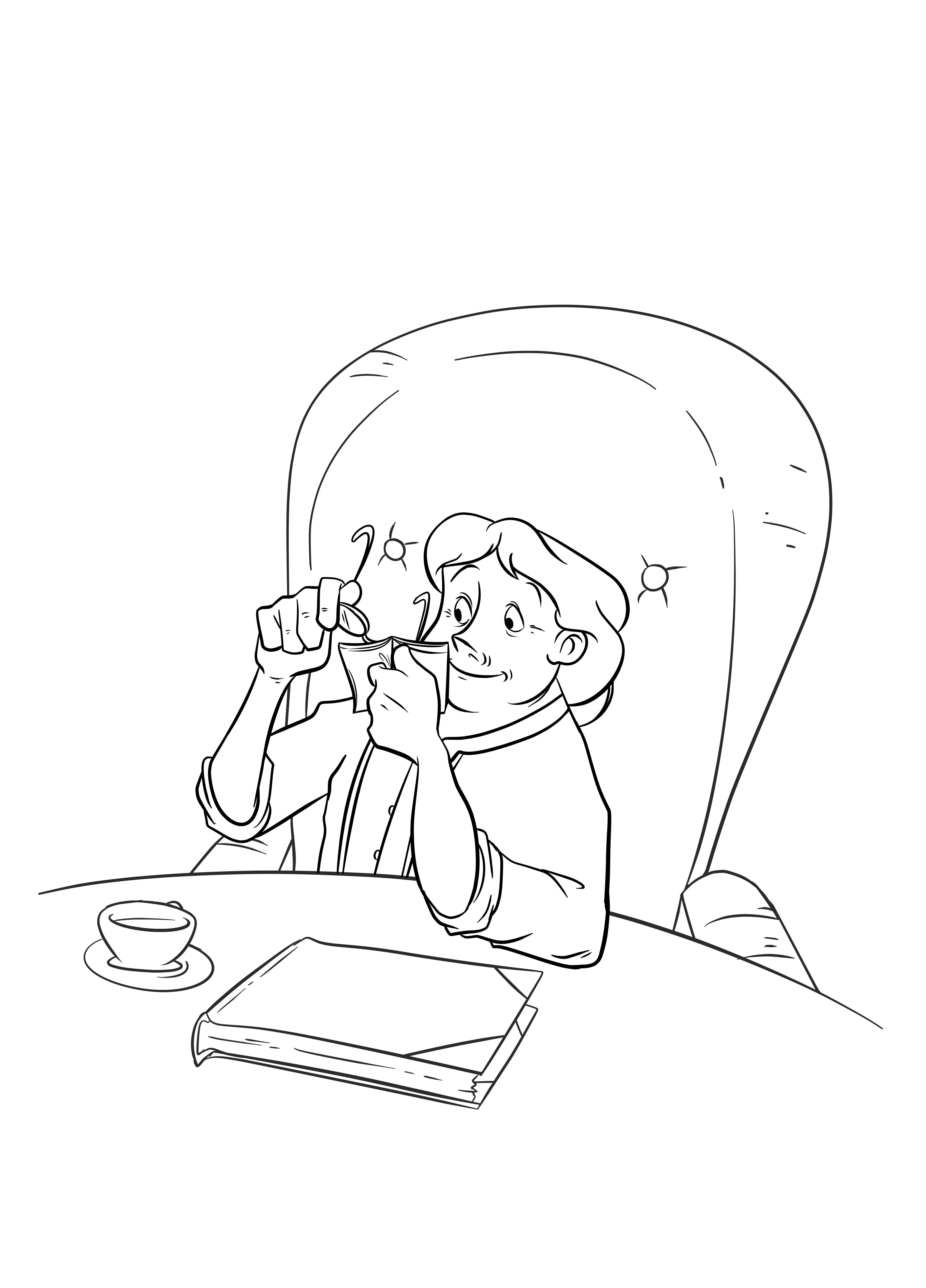 7. FOR MOMENTS OF EMOTION
It could be a story that pulls on the heart strings, or a stubborn table greeting a stubbed toe. You might have sensitive eyes, or you might just have a sensitive soul. But one thing is for certain; emotion will bubble up when it's least expected. With a HankyBook by your side, you always have help to wipe away those tears.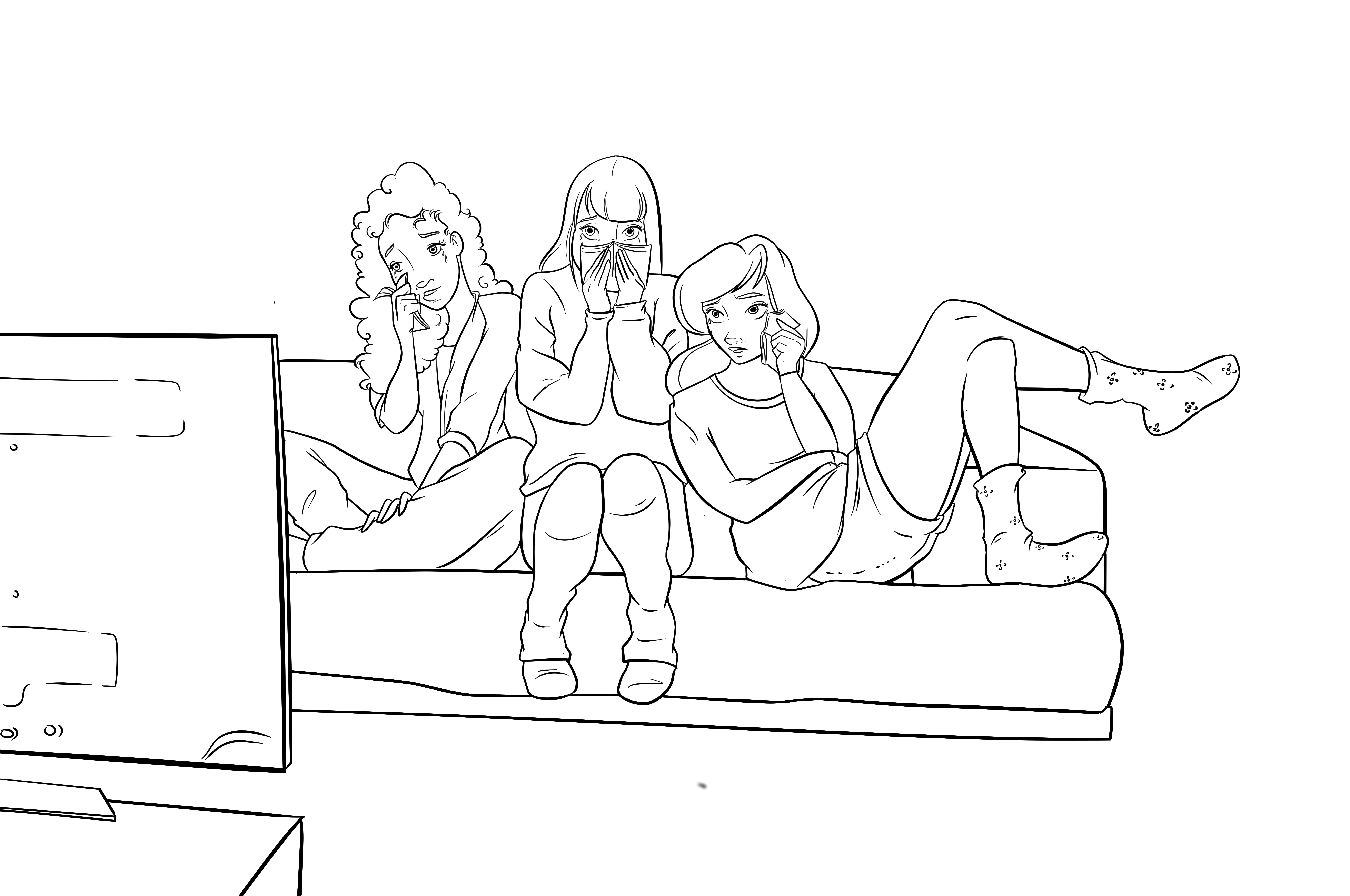 8. FOR MEALS THAT MAKE A MARK
It's a hot summer's day, and your ice-cream is melting all over your hand. It's a lunch break at work and sauce has dripped onto your shoe. Food is messy, and there are times where you don't have a napkin ready to clean up the mess. That's why you should always have a HankyBook in your back pocket. It's so useful for so many things we could have called it the HandyBook. Next time you have an unfortunate spill, a quick wipe with your favorite tissue paper alternative and you can get back to enjoying your delicious treat.
9. FOR CLEANER SCREENS
Laptops. Televisions. Computer screens. We love them so. But, apparently, not as much as dust loves them. Next time the light hits your screen in a way that reveals the true dusty horror, just whip out your HankyBook and thanks to its ultra-soft cotton, you can wipe away the dust without any concern about scratching delicate surfaces.
10. FOR MAKEUP ON THE RUN
Hit the town with confidence knowing that your HankyBook will keep your makeup smearing in check. Lipstick and mascara like to spread into unwanted territory, especially when out dancing or when eating greasy foods. With a HankyBook conveniently tucked away in your small purse you can sharpen up the borders of your lipstick and clean up mascara that's heading south (under eye). The HankyBook's soft organic cotton and compact travel convenience are perfect for the job!
11. FOR BITTERLY COLD WEATHER
When the winter months arrive, it brings with it a chorus of sniffles. Sometimes it feels like your nose is running and it's not. Normally it feels like it's running and it is. That's when you need to pull a HankyBook out of your pocket to blow and wipe away those winter blues.
12. FOR CYCLING ENTHUSIASTS
For cyclists, it's about being as streamlined as possible. Taking an extra bag with a towel, tissues, and all sorts of another paraphernalia is just not an option. The HankyBook's versatility and lightweight form mean you can simply tuck it under your cycling shorts and hop on your bike. If the wind has your nose running or sweat is getting in your eye, simply slide out your trusty HankyBook, and in no time you're ready to hit the open road again.
13. FOR TIME OUT IN NATURE
When going on a hike up the mountain or to the forest, you only want to take what is absolutely necessary. HankyBook is the lightweight solution that will save space in your backpack. Use it to blow your nose, hold a piping hot cup, or wipe sweat from your brow. If you respect nature, you don't want to leave behind a trail of scrunched up tissue paper. Heck, if you respect nature you wouldn't want to use throw-away tissues made from trees in the first place. HankyBook isn't just normal friendly. It's eco-friendly!
14. FOR GREEN THUMBS
If you're used to working in the garden, then you're probably used to getting your hands dirty. Whether you want to clear off dirt so you can pull on gardening gloves, or merely want to avoid using your pants to clean your hands because there's no other option. HankyBook is the perfect gardening companion. And it's eco-friendly for extra green-thumb credentials!
15. FOR GETTING COOZY
A beverage coozy helps to insulate a cold bottle or can of your favorite drink. On a hot summer day, with no coozy in sight, your versatile HankyBook will comfortable wrap around your beverage. Now you can enjoy refreshing cool sips while others have to slurp warm liquid instead.
16. FOR ALLERGY SEASON
Only those with sensitive noses can truly know how annoying allergy season is. While others deeply breathe in the pollen floating with the breeze, those with an allergy are more like to sneeze. When it sets in it can be solid months of a runny nose and sneezing fits that come at the most inopportune moments. Instead of carrying around a shopping bag full of tissues, just have a fresh HankyBook with you wherever you go. At a moments notice you can have your HankyBook out and ready to save the day. Best of all, you don't have to chop down a whole forest to cover all the tissue paper that you'd need to make it through allergy season.
If you know someone that suffers from allergies, why not surprise them with a HankyBook? In their sneeziest moments, there is nothing they'd appreciate more.
17. FOR EMERGENCY DUSTING
You have visitors coming over any minute, and you can't find the duster. Have no fear, HankyBook is here. The versatile little helper is so soft that it will make a perfect impromptu dust remover for any surface. It will wipe off flat surfaces in an instant, exactly what you need when leading friends to an outside table that you forgot to wipe down.
18. FOR THE ULTIMATE BLANKY BUDDY
There is nothing as precious as seeing your little one sucking his or her thumb while clutching their favorite blanky. We never thought of HankyBook as a blanky but apparently, there's something that infants and younger children really love about it. Maybe it's our patterns, or how smooth it is to the touch. Whatever the reason, we've been delighted to hear about this unexpected use of the HankyBook.
19. FOR BLOODY ACCIDENTS
It is inevitable that in life we fall. When we get up, it's a relief to have a HankyBook to use as a makeshift bandage, or to dab away blood from a knee scrape. It's also perfect for bloody noses, which can occur from an accident or on their own. Whatever the cause, they can be embarrassing, awkward, and incredibly messy. If you're in a (nose) pinch, let HankyBook absorb the damage and save the day.
20. FOR COASTER CONVENIENCE
You have some friends over for a get-together and there are more beverages than there are coasters. What are you going to do – hold onto your drink all day? No, just grab your HankyBook. Its flat shape will protect any surface, and the absorption of the HankyBook cotton is ideal for capturing any dripping condensation. The stylish designs and unique functionality may even make for a great conversation starter.
21. FOR DRY GRIPS
If your hands are perspiring or you've just washed them, and there's no towel handy, reach for your companion HankyBook and get your palms dry in seconds. Next time nerves strike, and you have to shake hands, HankyBook could help you avoid a squishy handshake faux pas that you'll never live down.
22. FOR SNOTTY SLOPES
Hitting the slopes for a skiing vacation is a luxury that all should appreciate. What you should not appreciate is the mess of fluids that skiing through cold wind will create. From a distance, skiing looks elegant, but up close most faces are anything but. Drool, tears, and running noses are a natural part of the experience. That's why a HankyBook in your back pocket is the perfect fix to keep your face dry and your enjoyment up.
23. FOR CONNECTING WITH LOVED ONES
We've covered a lot of practical uses for HankyBook, and we've barely scratched the surface. But we wanted to end on a point that is not so much pragmatic as it is meaningful.
The elegant HankyBook was made for people to enjoy and share with the loved ones in their lives. Whether it's a husband adopting the gentlemanly characteristics of handkerchiefs of old as he wipes away a happy tear from his wife's cheek. Or a young woman who one day will look back at her old HankyBook as memories from childhood flood back. HankyBook is your dependable companion as the stories of life continue to unfold.
So, are you ready to replace your tissue paper?